Keels & Wheels Concours D'elegance (4/23/16 – 4/24/16)
This event was attended by some Space City T members. Click on the photo thumbnail below (1902 Oldsmobile Curved Dash) to view a
Video of Benny Guseman winning a special 2016 Keels and Wheels award with his 1902 Olds.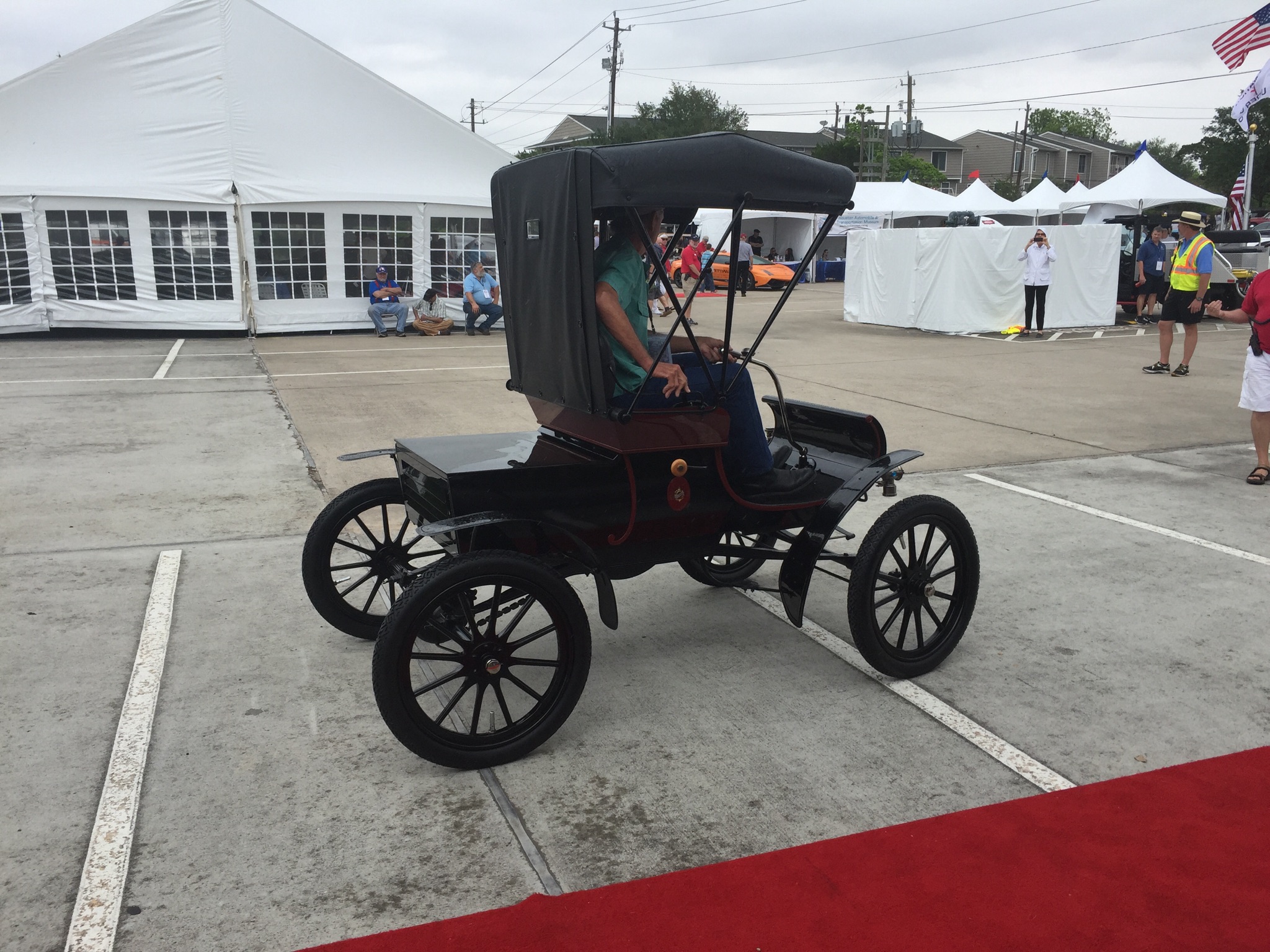 The 21st Annual Keels & Wheels Concours d'Elegance, benefiting The Boys & Girls Harbor, was held on April 23-24, 2016.
The weekend-long, nationally acclaimed event is the largest classic car and vintage wooden boat show in the United States. It takes place each spring at the Lakewood Yacht Club in beautiful Seabrook, TX and attracts more than 15,000 attendees. The car and boat exhibitors come from every part of the country, contributing to the more than $1.5 million that the concours has raised to date for local charities.
The features for the 21st Annual Keels & Wheels Concours d'Elegance include marques of Dusenberg, concept cars and muscle cars for automobiles. The featured marque for antique boats is Chris Craft Racing Runabouts.
Owners of classic cars and antique wooden boats are encouraged to register for the judged competition. The classic boating side of the event is sanctioned by the Antique and Classic Boat Society, an international organization established to standardize the judging procedure. Sixty car and twenty boat judges evaluate nearly 40 classes for cars and 20 classes for boats. In addition, Keels & Wheels welcomes celebrity and VIP judges to participate in honoring select vehicles and boats.
For more information about submitting your classic automobile or antique boat, or to download an entry form, please visit www.keels-wheels.com or follow us on Facebook.